Ep. 014 – P – Increase Your Income & Decrease your Practice Risk with Multi-State Medical Licensing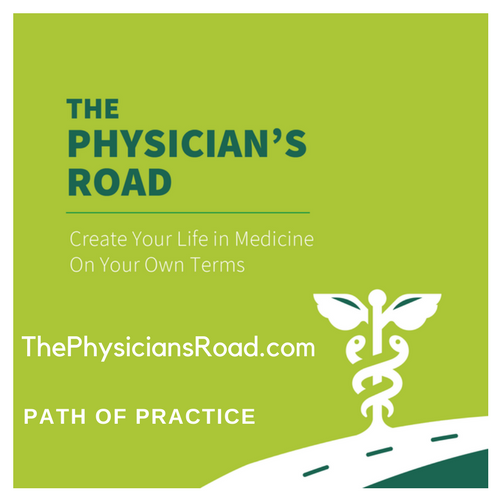 Mark Vargas from Licentiam.com a nationwide licensing company.
We are talking about all things medical licensing, how physicians can make more money and become more marketable by having multiple state licenses, the growth of telemedicine, the pitfalls of working and getting licensed across state lines, and some of the issues with the interstate compact.
Mark is offering 2 of his firm's white papers on how to make multi-state licensing easy and the pitfalls to avoid when applying for medical licenses.
Get them below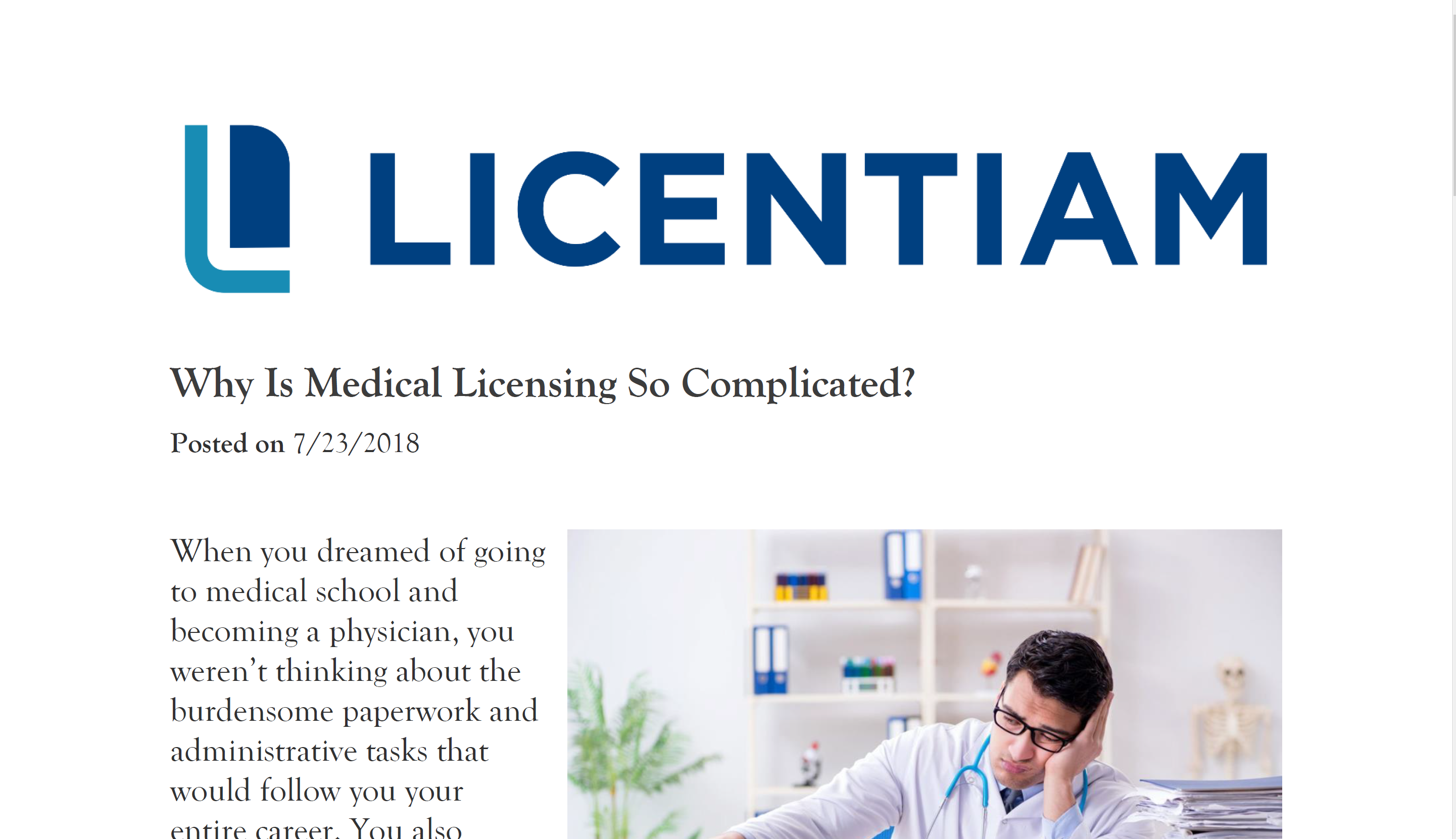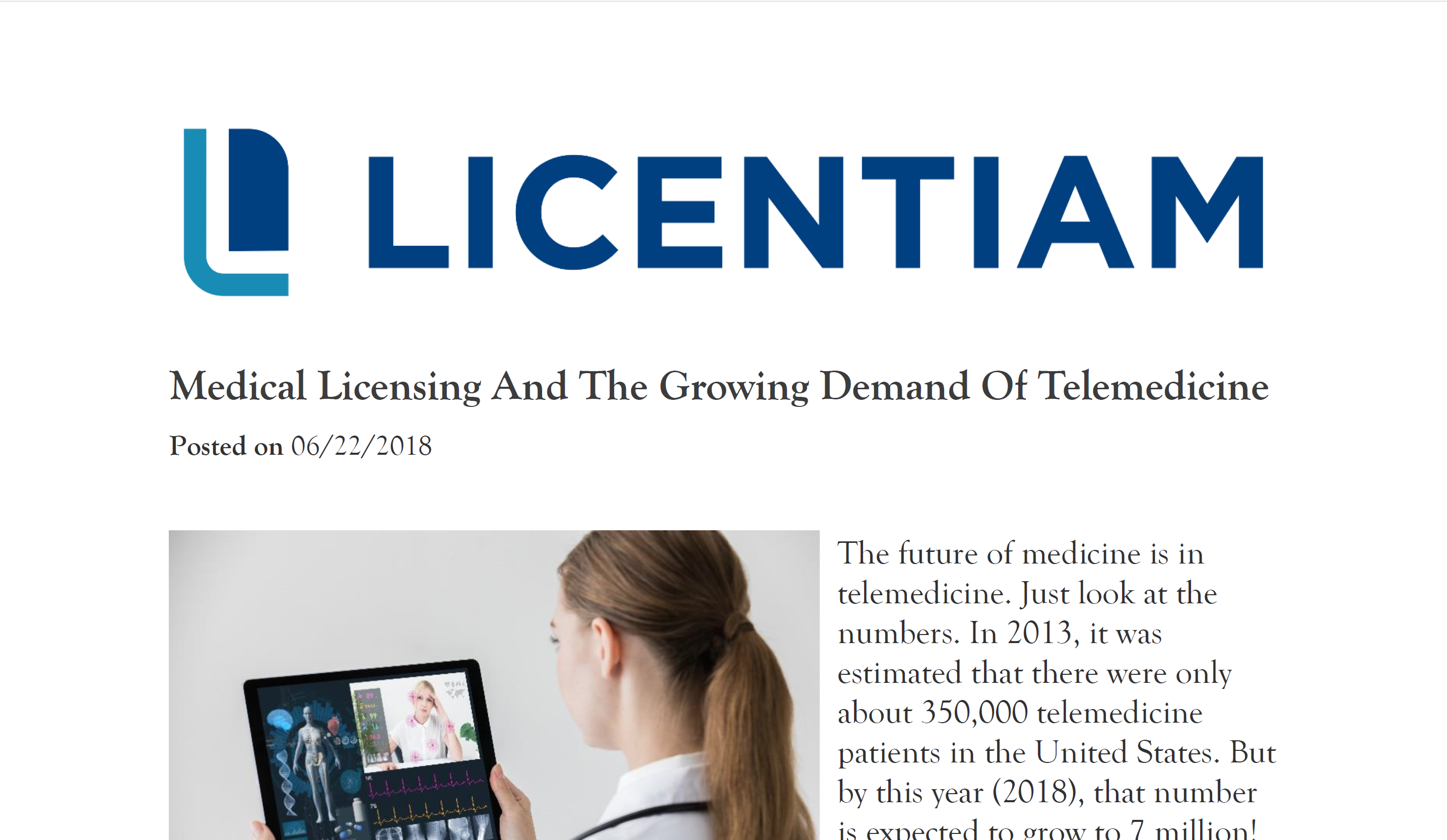 In this episode we discuss:
How having multiple state licenses can help you have flexibility in your practice and increase your income while giving patients more convenient ways to access the medical care system.
How to calculate the ROI (return on investment) on your time when getting multiple state medical licenses.
How having multiple state medical licenses makes you more attractive to telemedicine companies.
The political backdrop around interstate medical licensing and why the interstate compact may not be the best option when it comes to having multiple state licenses.
How the $700 non-refundable fee plus the state license fee will give you a compact license, NOT a traditional medical license for the particular state.
How the burden is still on the physician to fill out all of the paperwork correctly and the access all of the databases for your required information.
How each state has their own pitfalls and we talk about how to avoid the common traps.
Why having multiple state medical licenses creates more complexity and difficulty in obtaining each additional medical license you apply for.
How malpractice claims and probation issues can create problems with obtaining a medical license.
What to look for in an outsourced medical licensing company.
As a company Licentiam can:
Advise you on a strategy to maximize your income from telemedicine by directing you on what states to apply for a license, and let you know which states have a backlog on their applications.
Show you how to implement a 50 state licensing strategy for individual physicians and for telemedicine companies and platforms.
Help Telemedicine Companies help their prospective physicians acquire multiple state licenses easily and conveniently.
Join our Facebook Group